digg ShareThis     See past State of the Green Union reports
GenGreen is pleased to announce its State of the Green Union report for Winter 2008. This special feature is released seasonally and highlights developing trends in the eco-sphere while also providing information about local independent businesses and service providers that are demonstrating these trends across the country.
Holidays. The very mention of this word can strike fear and cynicism into the most valiant of environmentalists everywhere. The EPA reports that 25 percent more waste is thrown out between Thanksgiving and New Years Day – equaling about a million extra tons of garbage each week. In fact, the California Integrated Waste Management Board estimates that 38,000 miles of ribbon alone is thrown out each year–enough to tie a bow around the Earth!
It's unfortunate that thoughtless purchasing and commercialized traditions have given this jolly time of year decidedly un-jolly undertones. For those trying to live simply and locally, it can seem impossible to tackle the pressure of presents, parties, and travel while still being environmentally and socially responsible. But don't despair. The holidays are also a time to rejoice in the creativity and innovation that makes the green movement such a unique and dynamic thing. If it must be celebrated, decorated, baked or wrapped, there is a way to do it with the planet in mind. And that is why we have chosen Gifts that Keep on Giving, Sustainable Soirees and Planet-friendly Getaways as the greenest trends of Winter 2008.
Footprint Cleanup | A Brand New Bag | Toys | Electronics/Techno Gadgets
Footprint Cleanup
If you're looking for a gift that truly will make a difference the other 12 months of the year, consider giving carbon offsets to the car-addict or jet setter on your list. Carbon offset credits represent monetary investments in renewable energy, research into energy efficient technologies or reforestation projects, and can be extremely comforting for business travelers. The idea is that you can calculate your personal carbon footprint, reduce what emissions you can by using alternative transportation, and then purchase carbon offsets to cover the rest. If carbon neutrality sounds like your kind of alterna-gift, check out the options at Carbonfund.org which has an impressive list of partner organizations and includes a carbon calculator right on the site. Carbonfund.org is a respected leader in the offset industry that achieves its aggressive offsetting goals through a combination climate change education, carbon offsets and reductions and public outreach. http://carbonfund.org
Thanks to the Lorax, we know that trees are our best natural defense against carbon pollution, and what better way to have a green holiday than to give the gift of trees? Trees4Good plants Jatropha, a small but powerful tropical tree that is extremely drought and pest resistant. Not only does planting Jatropha help reduce carbon emission, the seeds produced by the plant are comprised of 40 percent oil, which, when crushed and processed can be used in diesel engines, and gives local farmers a chance to earn a living while helping to replenish dwindling rain forests. Trees Instead is another company that makes it easy to give or plant trees as a gift. Specializing in Memory Trees for commemorating special occasions, Trees Instead can plant trees in any US state, Canada, Israel and the Amazon. Their Holiday Cards + A Tree, allow you to send one of their card designs or send your own PDF or family Portrait. Simply email the names of your honorees & the message you want on the cards and they add the tree number, so receivers can find the tree location online. http://www.trees4good.com and http://www.treesinstead.com
A Brand New Bag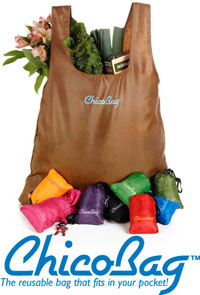 Because shopping isn't something we do just once a year, give your loved ones a reusable shopping bag that will help them reduce their use of plastic and paper bags.
The Africa Bags organization was born out of the founders' intense desire to do something for the poverty stricken populations of Africa. After providing sewing machines and fabric to villagers in Malawi, the founders of Africa Bags introduced the production of reusable bags. Thousands of Africa Bags have been featured at numerous 3rd World Craft Shows, Alternative Giving Fairs, and other Holiday craft shows, and are not only a great gift idea, but a wonderful way to help the people of Malawi improve their living situation. http://africabags.org
Also check out the extremely compact and durable Chico Bag brand which makes reusable bags out of high quality nylon, that expand to hold an incredible amount of items, and can be attached to a purse or belt loop to avoid forgetting them! Chico Bags has also partnered with The Grateful Thread to recycle bags that are no longer functional into beautiful woven rugs. http://chicobag.com
Toys
For the little greenies in your life, invest in low-impact playthings with a purpose like the blocks, tree houses and doll houses and other toys made by the "elves" at Tree Blocks® These wooden toys are whimsical and creative, and best of all, no living trees are harmed in the making of them. Instead, the discards of managed paper forests, and abandoned or end of productive cycle orchards are repurposed into the unique shapes that make up the Tree Blocks® toy line. http://www.treeblocks.com
Also be sure to check out the new line of Alternative Energy and Environmental Science D-I-Y Kits recently released by Thames & Kosmos. These kits are designed to be constructed by kids 12 and up, and include a build-your-own wind turbine, solar powered house, and fuel-cell powered car. These kits provide an engaging introduction to regenerative energy sources while teaching basic concepts and principles in physical science, and include more than 20 different building projects in each kit! http://www.thamesandkosmos.com
Electronics/Techno Gadgets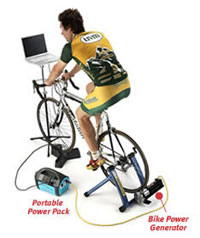 Who says that environmentally-friendly can't also be cutting edge? With technology advancing at a breathtaking pace, it's only fitting that the result will be even greener gadgets. Take, for instance, the Human Power Generator: a user friendly, portable device that can be used to charge a 12Volt, deep cycle battery or to contribute to a 12Volt system. The Human Power Generator is great for both exercise and emergencies, and can be a valuable tool in teaching an appreciation of the physical energy required to produce the electricity we tend to take for granted. http://www.windstreampower.com
A less strenuous, but no less innovative gadget, EcoVoltaic Bags (and backpacks) are essentials for environmentally conscious professionals and students. The Voltaic bags are mobile solar power generators designed to charge virtually all handheld electronics, including laptops and cell phones, and are designed using fabric made from recycled soda bottles. http://www.voltaicsystems.com/
Originally designed by Tobias Wong, a Brooklyn, New York-based artist that specializes in recycled art, Sun and Moon Jars contain mysterious and highly efficient combination of a solar cell, a rechargeable battery and low energy LED lamps. When the jar is placed in direct sunlight the solar cell creates an electrical current that charges the battery over a few hours. This energy is then used at night to power the three LED lamps inside the jar. The sun jar glows yellow and the moon jar glows blue. The jars are completely water tight making them the perfect garden light (or nightlight!). http://www.ecogeekliving.com
Although it's more of a software program than a gadget, Carbon Diem, the world's first mobile carbon calculator application, will soon be helping to make your tiny gadgets cooler, and hopefully, your carbon footprint a whole lot smaller. Frustrated by the fact that usual carbon emission tracking requires you to record, remember and manually input your travel miles into a carbon calculator, creators Andreas Zachariah and Nick Burch, designed Carbon Diem to automatically calculate your travel footprint by using G.P.S. data to monitor your movements. In an interview with a New York Times blogger, Mr. Zachariah said that "it's just about always accurate in detecting trips taken by train or plane or subway, and was right more than two-thirds of the time in distinguishing bus trips from car trips. (It has a harder time if you're jogging or cycling, so you have to manually classify those trips)." http://www.carbondiem.com
Catering | Liquor | Décor
Challenge yourself to demonstrate the benefits of shopping and eating green by infusing your winter holiday get-togethers with a sustainable theme. Feature dishes made (or catered!) with locally grown ingredients and decorations that are environmentally-friendly. Read on for a sampling of businesses that are taking sustainable party planning- from drinks to eats- to the next level.
Catering
The name says it all for this eco-friendly company that hails from Westminster, Colorado. At Catering Consciously, they pride themselves on being a comprehensive culinary resource that measures its profitability on the success of its events and their low impact on the environment. The company's small staff prides itself on purchasing fresh, organic, all-natural foods from local farmers, artisans and markets whenever feasible- a trend that is manifesting itself in all branches of the food and dining industry. They believe that taking an active role in community sustainability and agricultural preservation is the most important way to make a difference. http://cateringconsciously.com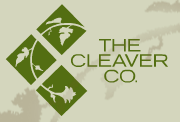 Headed by a true pioneer of the sustainable food movement, Mary Cleaver, the Cleaver Company is one of the most preeminent green caterers in New York City, and indeed, the country. Hailed for its succulent organic creations by publications like the New York Times and the New Yorker and recognized by Zagat as one of the top three caterers in NYC, the Cleaver Company has produced intimate meals for such distinguished clients as the Dalai Lama as well as large-scale parties for Microsoft and The Nation Institute. The Cleaver Company sources nearly everything it uses from small, local purveyors and after more than 30 years in existence, it's original mission holds true: "food must please the eye, delight the palate, and satisfy the conscience." http://www.cleaverco.com/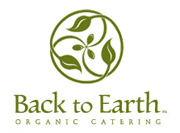 Endorsing a realistic return to foods that are healthy for humans and the planet, Back to Earth Organic Catering has worked with some of the most prominent and inspiring organization in the green industry, including Global Exchange, Co-op America and the U.S. Green Building Council. Back to Earth offers local and seasonally influenced menus perfect for private parties, weddings, festivals and everything in between! And not only do they take care of the food, but Back to Earth can arrange the venue, equipment and entertainment as well. http://www.organiccatering.com
Liquor

The quintessential liquor for those with a more "conscious" palate, Boulder, Colorado's Vodka 14 incorporates the finest organic grains with pure Rocky Mountain spring water for a taste that's clearly superior. Besides its USDA Organic certification, Vodka 14's parent company, Altitude Spirits, is committed to decreasing the environmental impact of their products through creative packaging features like using recyclable glass bottles decorated with baked-on ceramic pigments instead of plastic labels, a recyclable synthetic cork closure instead of endangered natural cork or plastic, and a safety seal made of PETG, a plastic that is derived from recyclable sources. http://www.vodka14.com
Created by a former bartender with a desire to take spirits in a more socially conscious direction, Square One Organic Vodka is the world's first certified organic rye vodka. Made from USDA certified organic rye grown in North Dakota, Square One is an 80-proof spirit that has been praised by vodka connoisseurs for having a smooth rich flavor and an unprecedented organic fermentation process. Not only does Square One concern itself with high quality ingredients for the sake of better vodka, but also because it seeks to uphold a strong philosophy of promoting environmental stewardship and progressive business practices. As a female-owned company, Square One strives to create an enjoyable work-life balance by offering employees flextime, job-sharing, virtual office options, and ample opportunities to make creative contributions. http://www.squareonevodka.com
Made from the Brazilian Açai berry, thought to be the world's preeminent super-fruit, VeeV liquor is an exotic tasting spirit perfect for creating signature cocktails for your guests. Chock-full of nutrients, this dark berry has 57 percent more antioxidants than pomegranates or blueberries, and 30 times more heart-healthy anthocyanins than red wine. And even though the ingredients used to make VeeV are obviously not produced in North America, the company makes a considerable efforts to curb the environmental impacts of their business by being the first in their industry to be certified carbon neutral, having the only distillery in America to be powered by renewable wind energy, and making a $1 donation for each bottle sold to the Sustainable Açai Project which directly benefits the farming communities that harvest the Açai berries. http://www.veevlife.com/
Décor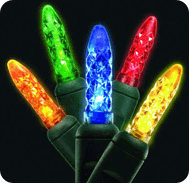 Can't resist the urge to illuminate every square inch of your home this holiday season? Well how about decking the halls eco-style? Consider investing in some LED holiday lights. LEDs (stands for Light Emitting Diode) are constructed from tiny solid-state chips similar to those used in computers. Because of this efficient design, LED string lighting uses approximately 90% less energy than standard incandescent string lights. An average sized Christmas tree illuminated with incandescent string lighting for a 30 day period will consumer approximately 75kW of energy. The same tree illuminated with LED string lighting for the same period will use only 7.5kW of energy. Check for LED lights at your local home supply store, or http://www.HolidayLEDs.com.
Another great way to green your holiday decorating (literally) is to consider using a live tree, instead of artificial or even cut-your-own trees. Live trees are sold (or rented!) in planters with roots in- tact so that they can be returned to the earth when their time in your home is done. Planting or donating your tree after the holidays can also become a positive family tradition that will commemorate each year's celebration for many generations to come. Contact farms in your area offering pre-cut or cut-your-own trees and ask if they might be interested in selling a tree with the roots instead. If not, check out local nurseries and online retailers like www.livingchristmastrees.org.
Eco-Hotels/Lodging | Adventures/Destinations
Winter weather giving you the blues? Use the extra time indoors to start planning your next eco-excursion. Sustainably built hotels and vacation destinations are becoming more popular and easier to find as the green industry continues to grow, and they're not as far away as you think! Aim for a completely carbon neutral get-away by offsetting your air, car or boat travel as well.
Eco-Hotels/Lodging
Guests that stay at Cedar House Inn in Dahlonega, Georgia, can experience the ambiance and feel of an earth-friendly mountain lodge just 70 minutes north of Atlanta. As a partner member of the Green Hotels Association (and several other prestigious green certification organizations), Cedar Inn is especially sensitive to the Earth and the utilization of its natural resources. They strive to offer guests a lodging alternative that has less impact on the earth's resources by using utilizing solar energy and heat, building elevated structures to minimize ecosystem disruption, replanting native trees and plants, using energy and water conservation appliances, including composting toilets and serving local and organic foods. http://www.georgiamountaininn.com
If you're looking for a truly unique place to take a green vacation, look no further than the Lova Lava Land Eco-Resort in the city of Ocean View on the Big Island of Hawaii. Their eco-friendly accommodations are guaranteed to be free of hoards of rental cars, crowded unauthentic beaches, tour buses, and filled parking lots, and will instead include free wireless high-speed internet that runs from an antenna on a tree, solar powered outlets in the communal area plus solar lighting for each rental, a homemade lava rock charcoal grill & solar-lighted picnic table for communal use, and a self-guided walking tour for learning about the rare local flora/fauna and their other creative off-the-grid systems. http://www.lovalavaland.com
Who says you can't help heal the earth and all of its natural systems right in America's heartland? Bear's Den Cottages is the first authentic/full-fledged green/socially responsible lodging facility in Hocking County, Ohio. They have been a green business since the cottage opened in 2000. At Bear's Den they believe that having an environmentally responsible business is just not enough. It is essential to really live this lifestyle personally as well. To offset their carbon footprint, the Lodge and Cottage contribute money to Native Energy to account for the 6 tons of carbon emitted by the cottage and 8 tons for the lodge. 50% goes to support wind-powered projects and 50% goes to power methane-powered projects. Another large part of their mission is to educate guests on environmental and socially responsible issues that are faced as a nation and as a world. http://www.bearsdencottages.com
Adventures/Destinations
The eco-tours and workshops offered by Yellow Bear Journeys in Olympia, Washington are designed to reconnect everyday people with nature in gentle ways that allow enjoyment without overwhelming the participants. Disengage from your modern lifestyle and reconnect with the rich, life-giving ecosystems of ocean beaches and rainforests by taking a scheduled or customized Eco-Journey in the Pacific Northwest, Hawaii or other international locations. http://www.yellowbearjourneys.com/
The Whiterock Resort in Coon Rapids, Iowa, is modeled on international eco-tourist principals that emphasize distribution of the economic benefits of tourism into the community, especially where the preservation and conservation of local resources is concerned. Activities offered include Alternative Agricultural Tours, Prairie Tours and Botany Workshops, Raptor and Falconry Programs, Guided Wildlife Tours, Astronomy Tours and more! http://www.whiterockconservancy.org
Wild Side Specialty Tours in Oahu, Hawaii, has been internationally recognized as a professional, innovative and successful business that conducts environmentally responsible marine interactions. They do not seek volume on their tours; they instead aim only to provide a quality, thought-provoking and potentially life-changing experience. Everyone is welcome, whether you want to nap on the boat's hammock-like trampolines or explore in the water to your heart's content. Besides embracing a range of strict environmentally-based business practices to minimize disturbance to marine wildlife and habitat, a portion of Wild Side's profits are donated to the Wild Dolphin Foundation – for marine conservation and education, regulatory reform, and research. http://sailhawaii.com/